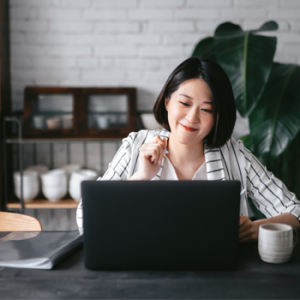 Black Friday has become the de facto start of the holiday shopping season.
Until recently, Black Friday was reserved for in-store sales followed by Cyber Monday, which was an online-only event. However, as eCommerce and omnichannel grow, these lines have become blurred. Last year, in the US, online consumers spent 9 billion USD on Black Friday and 10.90 billion on Cyber Monday.
As such, Black Friday is an opportunity to experiment with new marketing strategies by taking advantage of heightened consumer interest.
Here are some eCommerce Black Friday marketing tips you can leverage for 2022.
Ecommerce Black Friday Marketing Tips
You're not going to attract much attention with 20 per cent off or lower. You have to really grab people's attention. It all comes down to your offer. This has always been true, but this year it is especially so.
With high inflation, low consumer spending, and lingering supply chain concerns, this holiday season is carrying a lot of uncertainty. We can expect shoppers to be more conservative, only biting on sales that wow them.
Nonetheless, heavily discounting your entire inventory won't create much profit. Instead, create category-specific sales, which will engage consumers, then generate incremental sales with higher margins by bundling them for a larger average order value. If the average order value is strong, you can afford greater discounts on certain products.
Leverage consumer insights
If you've been tracking your customers' behaviour all year, now is the time to action that data. What have they been buying regularly? Do they have items still in their carts? These are great opportunities to reach out to them with personalized suggestions.
You should be prioritizing VIP customers in particular. According to research from Klaviyo, highly segmented VIP emails only account for 3 to 5 per cent of email lists, but these customers spend three times more than the average customer.
A strong CTA is key to creating that sense of urgency. So, for instance, you can target a VIP with a code offering 40 per cent off their favourite items that's only valid for 24 hours or less.
Many brands are using social media to build anticipation for their Black Friday sales. This is a chance to test out messaging and see what customers respond to. Also, if you start early, you can buy ad space before it gets too expensive.
However, it's important not to exhaust your customers. Most consumers know what to expect from Black Friday. That's why it's so important to have done your homework on your customers throughout the year. If you know how they respond to remarketing then you can remain at the top of their minds without saturating them.
Make Every Dollar Count
If you find these eCommerce Black Friday marketing tips helpful, then we have a lot more to show you. As a growth marketing agency, Pulsion uses data-driven methods to put your customer front and centre. With our advanced analytics, we can map your customer's journey with pinpoint accuracy, optimizing all the touch points along the way.
For a free proposal on how we can help you take your eCommerce to the next level, call 1-866-637-4202 or visit our website today.